Cyprus, Mike's Watersports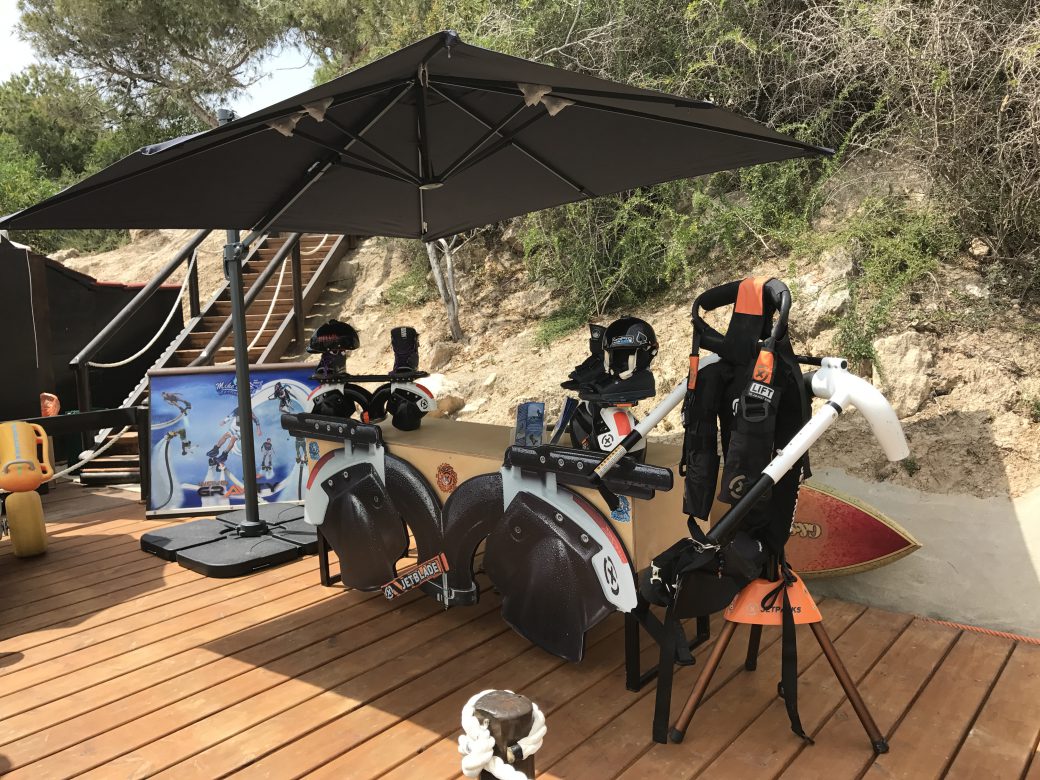 Mike's Watersports began as a small business back in 1982 on the small beach of Konnos Bay. Sheltered by the pine tree forest at its back and the beautiful blue waters of the Mediterranean washing over the golden sands, Mike began with a few pedal-boats, one speed boat and a small shack on the beach.
The founder of the business, Mike Zembashi, had been a pancyprian champion in both water skiing competitions and jet-ski racing. The owner participated in various water-ski events and competitions where he won many medals and prizes. In 1988 he became the water-ski representative of Cyprus in foreign competitions. He was additionally one of the first cypriots to attempt barefoot, while he was also highly talented in trick-skiing. The importance of water-skiing to Mike was reflected on his business, where he became amongst the first to construct a well equipped slalom course for skiing at Konnos Bay. Despite the fact that the slalom course was removed, the sport remains dominant and is practiced professionally within the establishment.
The time consuming and energy demanding jet-ski sport was also something Mike was devoted to. Because of his business however he had to give up the sport, but maintains a top quality line of jet skis available for rent at the watersports.
From 1982 to the present, Mike's Watersports has developed into a large business with numerous water sport activities, luxurious speedboats, modern equipment and a well known reputation based on the principles of service quality and safety. Mike has not stopped developing in all aspects, with continuous updating of all products from masks and life-jackets to the large speed boats, constantly aiming to achieve the best customer satisfaction. Above all though, safety remains his primary concern.