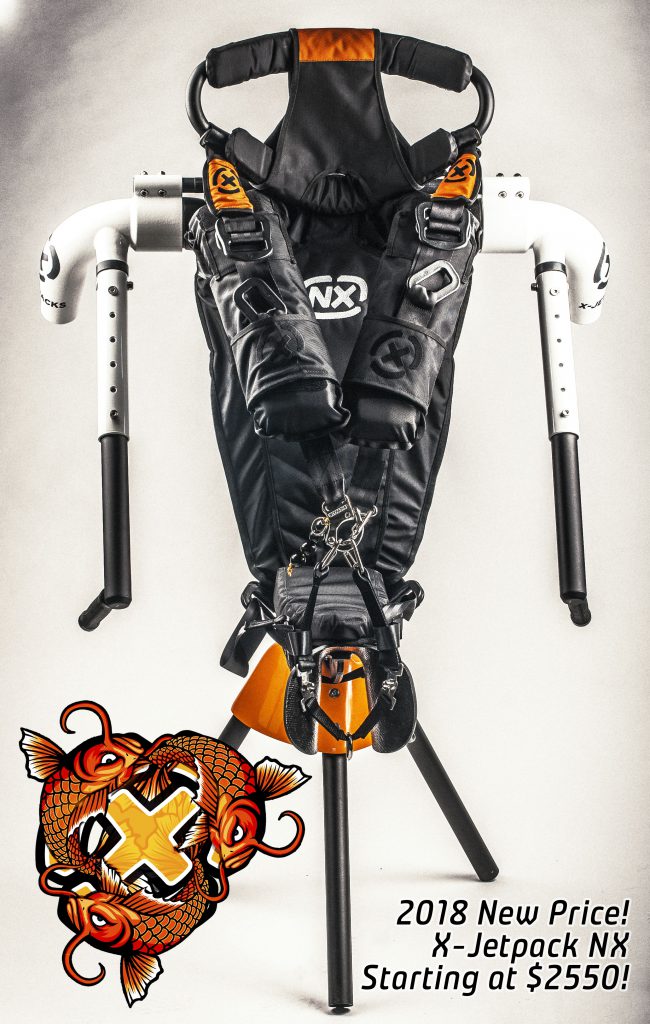 At Bermuda's Battle on the Rock event, we once again saw the dedication of jetboard competitors, and of Jetpack Invasion and their epic night show.   The freshly announced Poseidon Games event series for 2018 includes jetpacks along with other hydro devices for 2018 series events.  With all of this forward thinking on events, we asked ourselves, "what can we do to create the same kind of energy behind jetpacks as exists for boards?"   Jetpacks are fun to ride, fliers like Mike Traster, Mike Helton and Sandy Burns know, but how can we expose more people to the thrill of jetpack flight?  How can we broaden the base of fliers in the jetpack discipline?  The answer is obvious, bring in more participants! The best way to do that, lower the price barrier to entry!
Therefore, we have made a commitment to the future of recreational and competitive hydro jetpack flight by substantially reducing the price of our NX jetpacks. Currently the price for a full jetpack kit is $7495, we have reduced the price, effective immediately to $6145,  matching the price of our Jetblade complete kit.  For a X-Jetpack NX alone to add to an existing Jetblade setup, the cost is $2550.
This is a $1350 dollar reduction in the price of our jetpack.  Our aim is that by lowering the cost and the barrier to entry for jetpacks, we can build the number of fliers in the world and get more competitors in place for a healthy future. We want to see the Poseiden Games succeed and jetpacks will provide audiences with a wider variety of hydroflight expression.
This is a full, aluminum frame, full alloy power channels, composite seat, tripod stand, adjustable one pull safety release harness, 20 meter LeMans hose, with a jet ski adapter kit.  There is nothing else on the market that compares, the X-Jetpack has been the leader since the beginning.   In stock and available for immediate delivery, at an incredible price!  If you want to fly a hydrojetpack that will stay with you to the world competitive stage, the Jetpack NX is the pack for you!