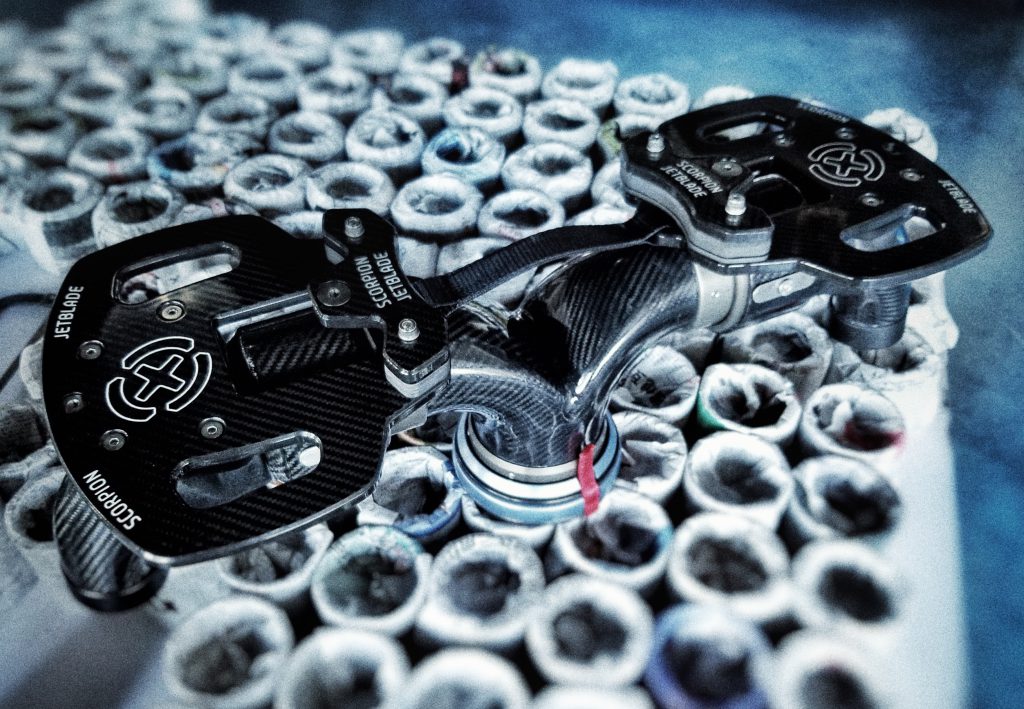 Experts only! This is the most highly responsive, lightest board on the market and is for sale to experts only! [ required proof of ability before sale ]
Constructed of 100% carbon components and CNC alloy bearing races and flanges.
Elastometric binding plate mounts allow slight inward flex of the bindings during tricks.
10mm 100% carbon fiber plates in your exact stance width.  32 - 58 CM binding center to center in 2 CM increments.  [ 40 CM plates in stock. ]
Over bridged inner binding mounting allows lowest to axis binding mount and retain full stance width customization.
4.55 Kilos, the lightest weight, highest spec hydro jetboard in the world.
Compact, minimal, high tech, no extraneous styling.  We minimize the side to side width dimension to provide you with the most clearance and room to maneuver, and clearance in tight situations.
The ultimate performance hydro jetboard, low, narrow, light.  Scorpion Jetblade.