Looking to share the thrilling sport of hydroflight with first time users? The Jetblade has proven itself in rental operations around the world!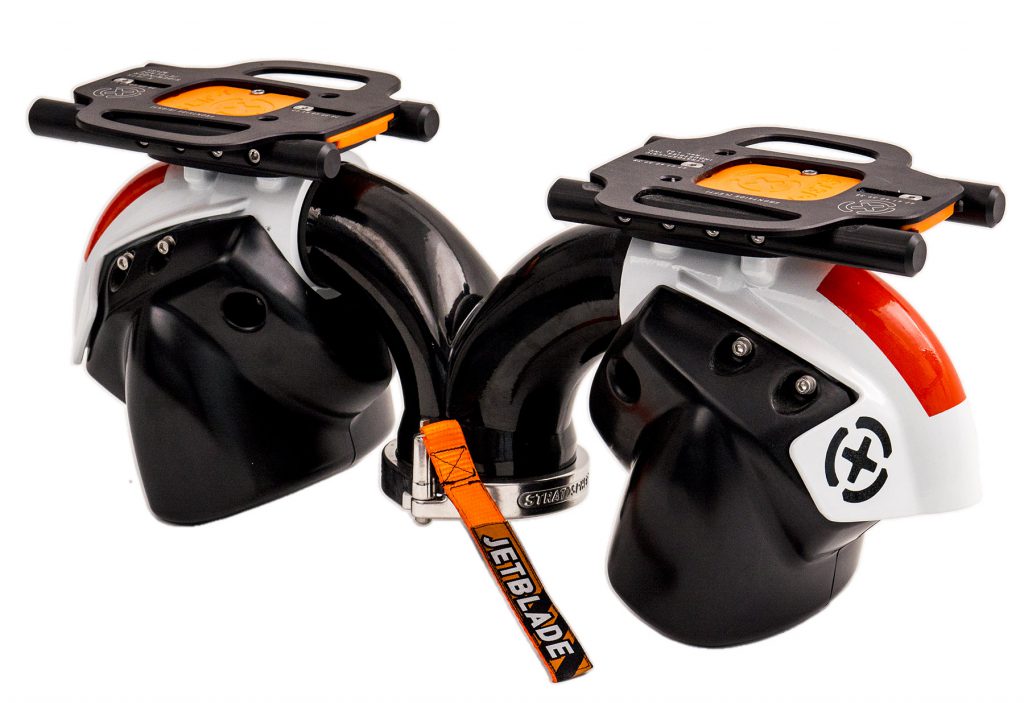 The key factors the Jetblade excels at for rental use:
Ease of flight, no other jetboard system gets you flying quicker! Other brands may talk more, but Jetblades prove it day in and day out! With a trained instructor, the average user is out of the water and flying in under five minutes!
Durability and up and running time.  No other brand on the market offers the durability and smooth clean operation of X-Jets.  Our systems are engineered to have a low parts count and simple direct engineering.  No complex part assemblies, a minimum of tools for service and a maximum of running time, no tiny part clips or buttons, everything is designed for the real world.  Check our site, we show you clear pictures and information on all of our systems.  Compare what is available on the rental equipment market, although there is cheaper equipment available, X-Jets give you the peace of mind that your equipment will keep you up and running with a minimum of downtime.
Equipment that is up to the task. Durable design with metal construction.  Aluminum alloy is the proven sport material, there are plastic solutions from other manufacturers, plastic is cheaper, and you get what you pay for,  with frequent service times in the hours.
Safety, the largest, clearest, quickest safety release pin in the industry.  If you ever need to separate the board from the hose, our Speed Clamp lets the instructor pull the pin and decouple in seconds.  Our competition leaves this important detail under resolved.
Easy conversion of the jet ski with a dependable connection system.  X-Jets gear bolts into the same mounting pattern as the original PWC system.  Other systems have copied a rotating locking adapter plate system with small pins and bolts that frequently break.  No X-Jets adapter venturi has ever broken in four years of commercial and private use, zero, period.
Fits a wider range of customers with the ability to adapt for extremes in sizes, smaller or larger riders.
Other factors to consider outside of equipment:
Location, business operation, local regulations, advertising, seasonal limitations.
Proper and certified training of your staff. Our distributor can get you up to speed. Contact X-Jets for more information on certified training.
Location that has correct waterway rights, compatible entry and exit of the water, and a sufficient and safe operating depth.