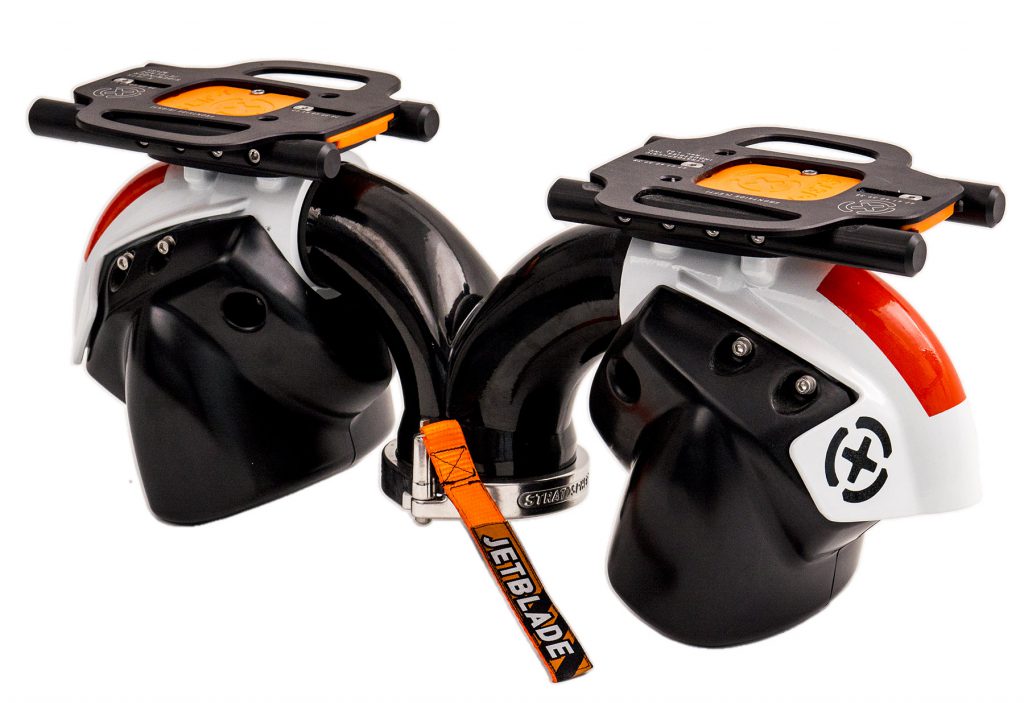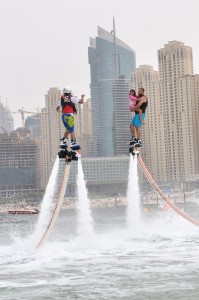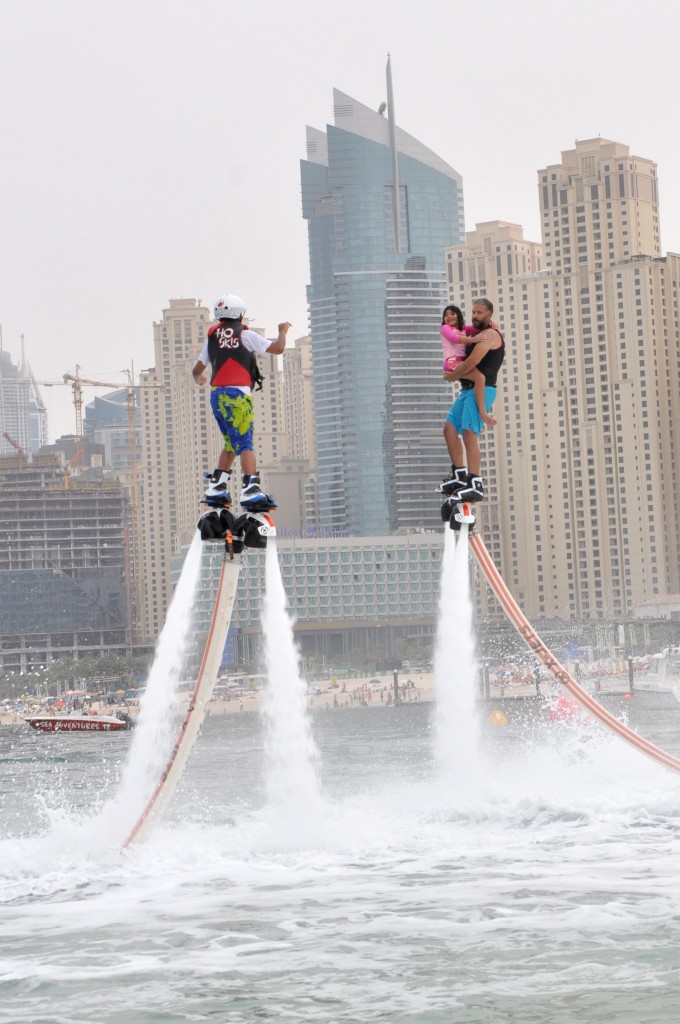 The Jetblade is fun for you and your friends the whole summer long!
Nothing matches the thrill of hydroflight. You are flying in the first five minutes you are on a Jetblade, turning and balancing on your own, it is natural and intuitive. This is how hydroflight works! Standing balanced on a board steering, jetting through mid-air ranks near the top of adventure dreams. We got into this because of the amazing feeling of being able steer yourself through the through the air with the "cushion" of the water to offset the inevitable return to earth splashes!
With a precision built Jetblade we take you beyond the first day!  Hydroflight is an activity that can be picked up almost immediately with easy to follow training and natural and intuitive movements.  The Jetblade progresses with you, there for you the first day and many summers to come with flexibility and durable construction.  The Jetblade is used and trusted by the top professionals in the sport and recreational users around the globe. The Jetblade is made to allow you to advance, and never holds you back! You'll never have buyer's regret with the Jetblade, durable construction will last multiple seasons and as many fliers as you can throw at it!  When you buy a Jetblade you are buying equipment that will allow you to advance and not outgrow!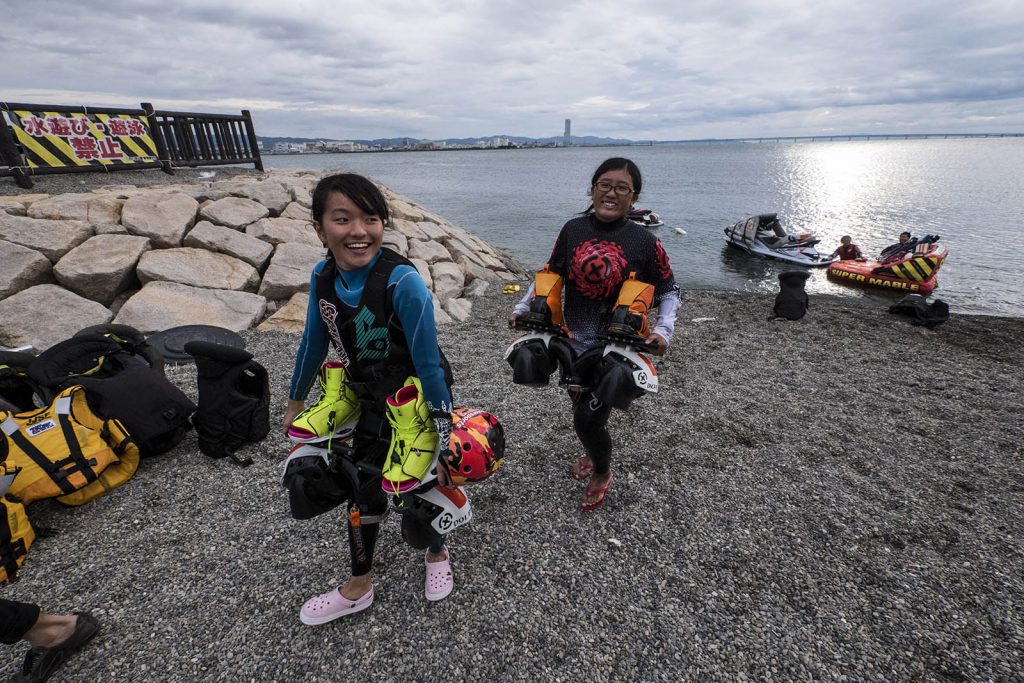 Never before in the history of mankind has practicing to fly and push the limits been so accessible and safe.  (Safe is a relative term! Read our precautions page for ways to keep your hydro flight experience safe.)  Stratospheric cares about quality and it shows in everything we do.  Easy to maintain with 100% marine grade (salt water) materials.  Lean design from experienced sporting goods designers means your equipment can be used and maintained with a minimum of easy service.  Get flying today with an X-Jets Jetblade!
Here are some of the features that users all over the world trust in an X-Jets Jetblade.
Compatibility with all wakeboard boots and bindings.  There are some awesome boots out there, we designed our stainless steel mounting system to be compatible with all wakeboard bindings.  We build a modular system that allows you to choose the right binding for you from a local dealer. Choice is good, personalization is the key!
Sport design for pure action and enjoyment of flight.  We know you have a choice of equipment, we build the best to support your days in the air! We get you flying fast and give you the tools to progress to wherever your skills take you.
Size fits ranges from 90 pounds up to 300 pounds.
The Jetblade comes with X-Jets limited lifetime warranty on key aspects of the construction.  Depends on us to maximize your summer fun!  Arrange a phone call today with one of our specialists to get you started!